An essential part of taking care of your overall health and wellbeing is choosing an optometrist you can trust. Your vision care is something that should never be compromised.
Choosing the right eye doctor is an important decision to maintain the health of your eyes. To help you find a quality optometrist in Calgary, we've listed 5 key things to look for when choosing your eye doctor.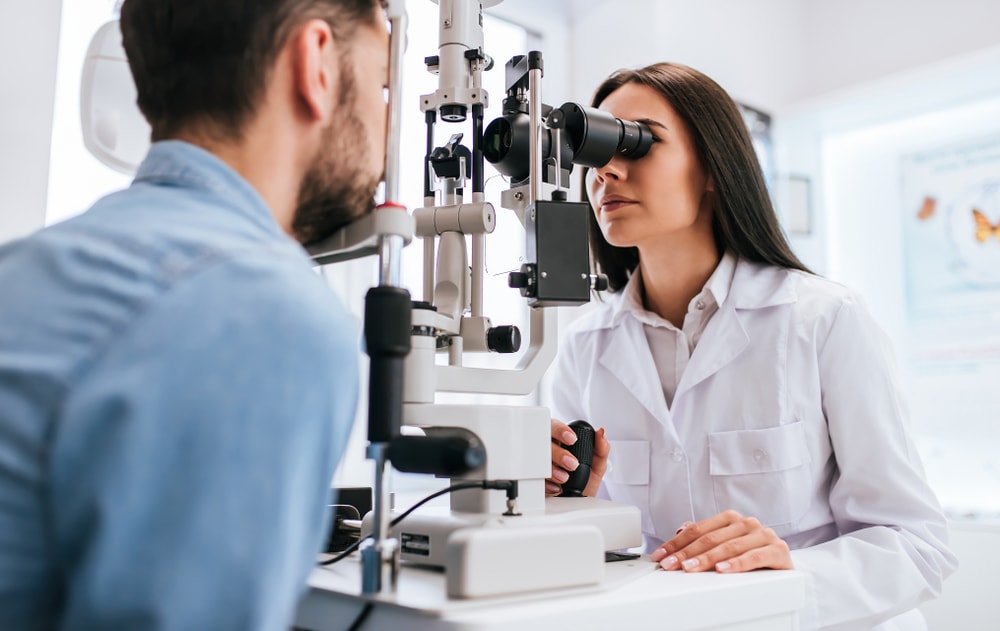 1. Preparation
When you make an initial phone call or consultation with an eye doctor, observe how they prepare for your first visit. A quality eye care team will want to learn as much as possible about your vision needs.
This helps doctors plan an efficient examination for your appointment and deliver an eye care plan that works for you. Doctors who ask you to fill out an entry form or an ocular health questionnaire before your visit are the ones who understand this.
2. Effective Communication
There are many languages spoken in Calgary. Are you confident that your optometrist will be able to communicate with you in your own language? Will they be open to having a translator attend with you?
To get the best vision care service, communication needs to be honest, transparent, and sincere. An excellent eye doctor will also keep in communication with your other healthcare providers to make sure that your health team is on the same page.
Don't be afraid to ask whether you can meet the optometrist before you make your first appointment. An eye doctor with an authentic interest in getting to know you and your vision needs will be willing to do so. Then you can learn their communication style in person.
Do they listen to your concerns? Have they heard of your vision problem before? Are they attentive to your needs? Are you confident they will be able to safeguard a trustworthy and respectful doctor-patient relationship?
3. Credentials and Experience
This goes without saying, but always verify that your eye doctor has completed the education and credentials needed to practice. Here in Calgary, all optometrists must be registered members of the Alberta College of Optometrists. Make sure you see their practice permit on display. It's a requirement, and it's your assurance that your optometrist meets the standards for practicing optometry in Alberta.
If you're facing a specific eye problem, ask whether the optometrist has heard of your condition before. Ask how they diagnose and manage other difficult problems in eye care such as macular degeneration, or progressive lens design. An optometrist who can manage other difficult problems is more likely to be able to manage your specific issue.
4. The Right Pricing
Be wary of businesses that offer a price range much lower than the average cost of other eye doctors in the area. Optometrists who include photos of the retina and scans of the macula in their eye exam most likely charge more for their comprehensive eye exam than those who do not. Ask what's included in the optometrists' eye exam.
When you pay for an eye exam, you are paying for the eye doctor's expertise, and for their time. Price is what you pay, and value is what you get, so ask how much time the optometrist will spend with you during your eye exam.
5. Services
Last but definitely not least, go over the services that your optometrist offers. Do they provide urgent eye care for emergencies? What is included in the eye examination? What is their guarantee?
Excellent Calgary optometrists focus on patient care as their top priority. They invest in technology. They spend the time necessary to work with you and find the right solution for your vision care problems. They are able to provide continued care to optimize your vision healthy throughout your lifetime.