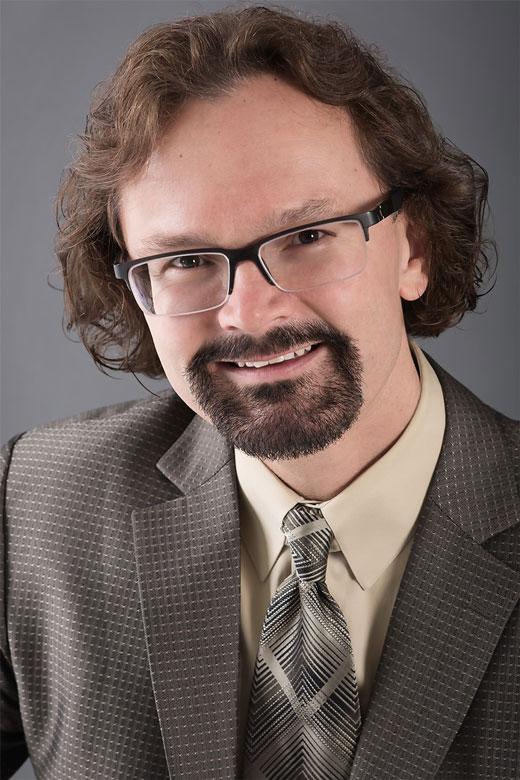 Dr. Russell W. Doig is a native of Calgary, Alberta. He attended the University of Calgary and then studied optometry at the University of Waterloo, graduating in 1996. Dr. Doig has practiced optometry in Burlington and Hamilton, Ontario, in Brooks, Drumheller, Didsbury and in Calgary, Alberta. He joined the Strathmore Vision Clinic in April 1997.
Dr. Doig and Dr. Chorel married in 2009. Together they parent six awesome children. "You're right, that is kind of crazy! But it's also a lot of fun," says Dr. Doig. One of Dr. Doig's favourite parts of his job is a child's eye exam. "I love child's eye exams because I get to play games with them! Pencil puppets, pictures, and the 'donut game'… and I love that moment when the eye exam becomes interesting to them instead of scary."
Dr. Doig enjoys being an eye doctor because he enjoys meeting and helping people.
Book an Appointment with Dr. Doig
"I'm really lucky I made the career choice I did. I was in my early twenties at the time and really, at that age how do you know what job you'II like for the rest of your life? I've discovered that I'm a 'people person' and being an optometrist allows me to meet very interesting people and use my love of sciences to solve interesting problems."
He is genuinely excited when he can find the best possible eyeglass prescription for a patient. Finding a way to resolve a complex contact lens problem, or any other eye related problem is still thrilling for Dr. Doig. "I have a moderately high prescription and I love being able to empathize with patients who are anxious about the thickness of their lenses, for instance. I love the fact that we now have fantastic technologies that make it possible for me to offer them lenses that are thin and lightweight without compromising sharpness."
Dr. Doig believes in being involved in the community. He has been a missionary and remains active in his faith. He has been an assistant football coach and a boy scout leader. He served as a member of the Council of the Alberta College of Optometrists from 2000 to 2002. He enjoys ballroom dancing, learning to play the banjo, sketching and of course, photography. "Photography is optics, and optometrists ought to be experts in optics, so it's a work-related hobby."
Dr. Doig values your time, and he does his best to stay on schedule throughout the day. For your convenience, he has appointments on Friday mornings at 7:00am and stays late on Tuesday nights until 8 pm.
Book an Appointment with Dr. Doig