Even if you have perfect vision with no symptoms of eye problems, annual comprehensive eye exams are an important part of your eye health. In fact, Dr. Chorel and Dr. Doig at Doig Optometry in Calgary have both discovered undiagnosed ocular health problems in patients with no symptoms of eye disease.
These conditions include cataracts, glaucoma, and macular degeneration. When detected early, we can save your vision and prevent further complications. We recommend getting a comprehensive eye exam yearly.
Patients were completely unaware of their eye health problems prior to the doctor's discovery during the routine eye exam being performed. For this reason, Dr. Doig and Dr. Chorel emphasize the importance of regular comprehensive eye assessments for their patient's eye health.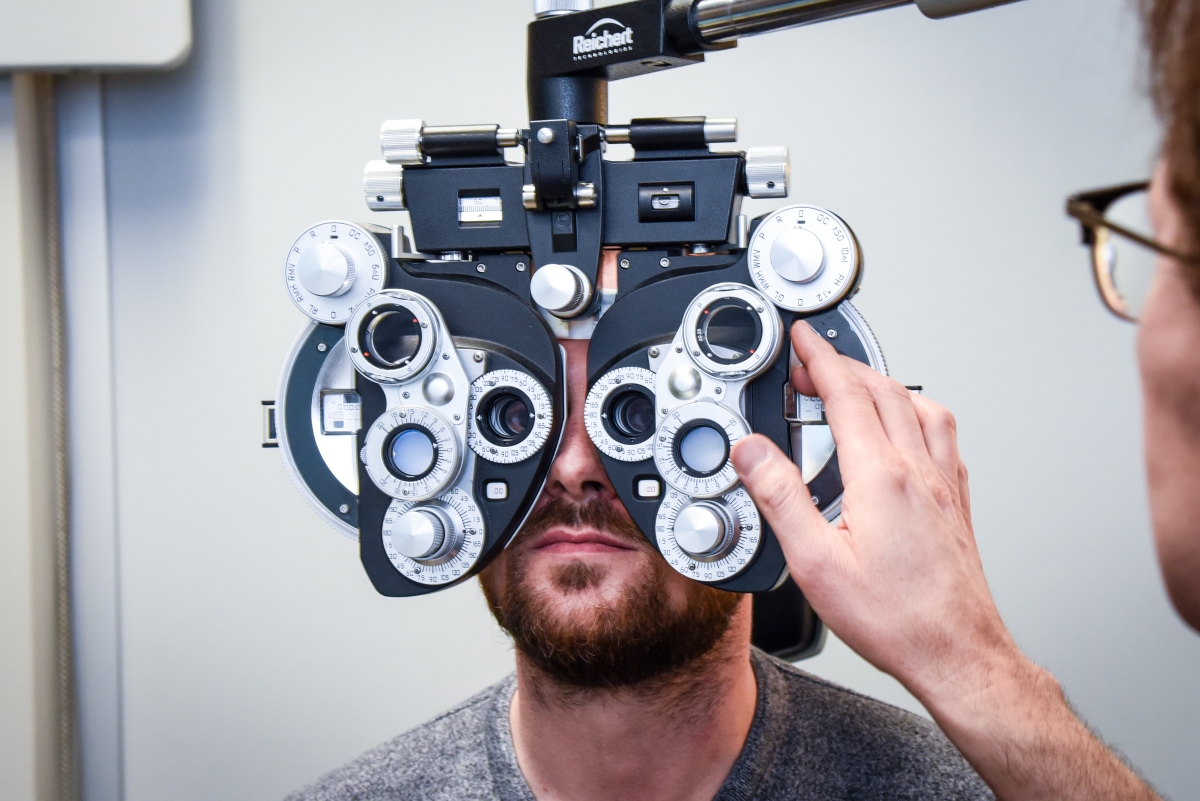 The purpose of an eye exam goes beyond determining whether you need prescription eyeglasses or contact lenses. Often, optometrists are the first to detect health conditions such as high blood pressure, diabetes, heart disease, rheumatoid arthritis, brain tumors, and more. We look closely at your retina and optic nerve, which can reveal underlying systemic disorders without blood tests or invasive imaging.
With a comprehensive eye exam, we assess the whole visual system to identify current issues and potential problems. One of the reasons we recommend an annual exam is so we can closely monitor the development of any visual issues and eye diseases that can progress with time and age. When it comes to something as important as your eye health and vision, we take the necessary precautions to preserve your eyesight and overall eye health for as long as possible.
What to expect with a comprehensive eye exam at Doig Optometry
When you have your first exam at Doig Optometry or if it's been more than one year since your last examination, we will perform a comprehensive eye exam at your next appointment with us.
Comprehensive eye examinations include assessing three main aspects of your vision:
Assessment of the Focus System - This part of your comprehensive eye exam considers how well you see and whether or not eyeglasses or contact lenses can help you see better. It also assesses how comfortable your eyes are while you participate in the many visual tasks that you encounter in your daily life.
Assessment of Binocularity - This aspect of your comprehensive eye exam studies how well your eyes work together. Single, clear, comfortable vision, while using both eyes together is our hope for every patient. Common problems of binocular vision include eyestrain, double vision, problems with accuracy (skipping lines for instance), and slowness in completing visual tasks.
Ocular Health Assessment - This part of your comprehensive eye exam is done to rule out eye disease, and to assess whether there is any potential for future disease of the eyes. We all value our vision. Most of us value our vision more than any of the other senses. Keeping the eyes healthy is necessary if we hope to maintain good vision throughout our lives.
During your eye exam, we'll discuss your family's health history, your general health, and any symptoms you may be experiencing. We address your concerns and answer any questions you may have regarding your overall eye health. At Doig Optometry, we're known for our friendly, welcoming, and compassionate approach to your eye care. We believe that the patient-doctor relationship needs to be based on trust to deliver the best vision care outcomes.
Schedule your next comprehensive eye exam with us
To help us prepare for your eye exam, we want to learn as much as we can about your vision needs. When you book your appointment, the staff at Doig Optometry will ask you for certain information that will help us prepare for the examination prior to your appointment, including ordering certain tests if needed.
Dr. Chorel or Dr. Doig will review your information before seeing you for your first appointment. At your future appointments, our doctors and staff compare your current and past results to detect any changes to your overall eye health. This allows us to detect issues early and provide the right treatment to preserve your vision.
If you have any questions, contact us for more information or to book for next comprehensive eye exam with Doig Optometry. We look forward to serving you!