Both doctors at Doig Optometry have been providing vision care for over twenty years. In that time, Dr. Chorel and Dr. Doig have both experienced discovering undiagnosed ocular health problems in patients with no symptoms of eye disease.
That means that the patients were completely unaware of their eye health problems prior to the doctor's discovery during the routine eye exam being performed.  For this reason, Dr. Doig and Dr. Chorel emphasize the importance of regular comprehensive eye assessments for their patients eye health.
Comprehensive eye examinations include assessing three main aspects of your vision: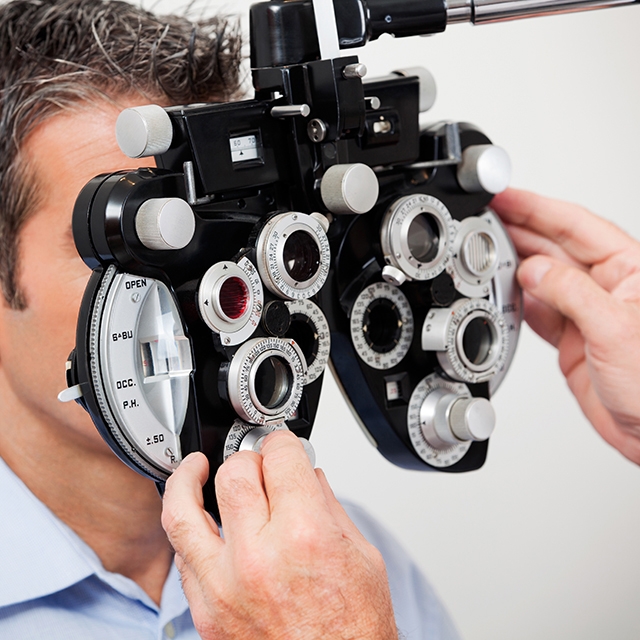 Assessment of the Focus System
This part of your comprehensive eye exam considers how well you see, and whether or not eyeglasses or contact lenses can help you see better. It also assesses how comfortable your eyes are while you participate in the many visual tasks that you encounter in your daily life.
Assessment of Binocularity
This aspect of your comprehensive eye exam studies how well your eyes work together. Single, clear, comfortable vision, while using both eyes together is our hope for every patient. Common problems of binocular vision include eyestrain, double vision, problems with accuracy (skipping lines for instance), and slowness in completing visual tasks.
Ocular Health Assessment
This part of your comprehensive eye exam is done to rule out eye disease, and to assess whether there is any potential for future disease of the eyes. We all value our vision. Most of us value our vision more than any of the other senses. Keeping the eyes healthy is obviously necessary if we hope to maintain good vision throughout our lives.
When you have your first exam at Doig Optometry or if it's been more than one year since your last examination, we will perform a comprehensive eye examination at your next appointment with us.
Please call us for more information and to book your Comprehensive Eye Exam today.